Project WAviatER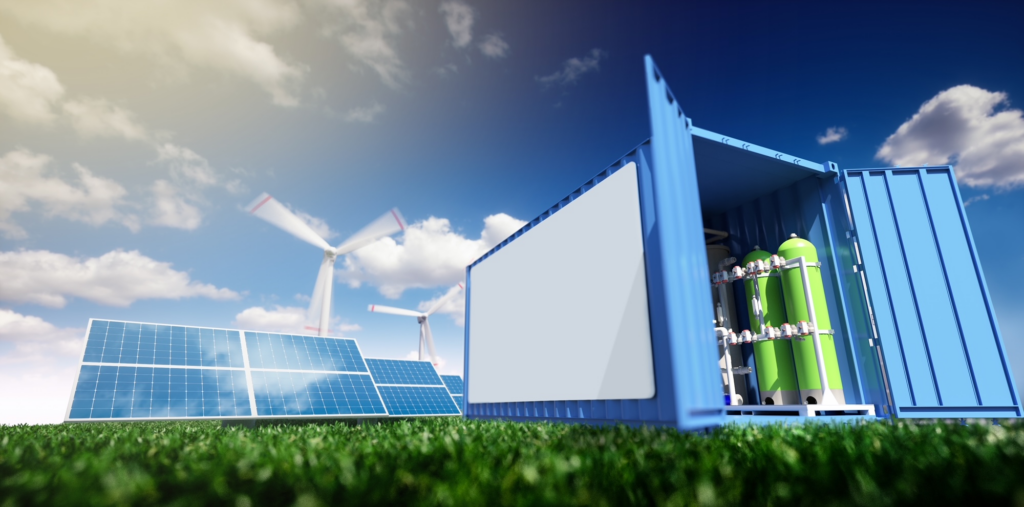 The industrial hydrogen ecosystem in the northern Netherlands is getting a major boost, building on the foundation of Europe's first Hydrogen Valley. That is what the WAviatER project: WAterstofproductiechnologie voor de Aviation sector en Energietoepassingen op Regionaal niveau (WAviatER: Hydrogen Production Technology for the Aviation Sector and Energy Applications at Regional Level) will ensure.  The North Netherlands Cooperation Agency has awarded a grant from the European Regional Development Fund (ERDF). In the project, a Northern Dutch consortium will develop green hydrogen technology. Consortium partners are Douna Machinery Leeuwarden, JB Besturingstechniek, REDStack, Demcon, Groningen Airport Eelde, New Energy Coalition and Rijksuniversiteit Groningen, supported by TNO and VONK.
The first concrete application is at Groningen Airport Eelde, the 'Hydrogen Valley Airport'. There, an electrolyzer to be developed will produce green hydrogen as an emission-free energy carrier for light aircraft, drones and ground equipment.
The northern Netherlands is recognised as an important centre for hydrogen technology development by Europe, which declared the region a Hydrogen Valley. Within the region, Groningen Airport Eelde is taking various initiatives in the field of airport and aviation sustainability. This includes the Hydrogen Valley Airport project of Groningen Airport Eelde, New Energy Coalition, University of Groningen and other parties, in addition to the existing 22MW solar park. The WAviatER project is now giving concrete form to Hydrogen Valley Airport.
Electrolyzers
The production of 'green' hydrogen is done in a so-called electrolyzer, which uses green electricity to split water into hydrogen and oxygen. This process is currently not yet competitive on a small scale with large-scale, natural gas-based production of 'grey' hydrogen. For decentralised applications, there is a need for small- to medium-scale electrolyzers that produce green hydrogen at acceptable cost. In addition, it is important that the electrolyzers themselves are sustainable and, for example, do not depend on the use of scarce and valuable metals used in certain types of electrolyzers. WAviatER's consortium will therefore develop a scalable and sustainable electrolyzer for the airport. This should be cheaper to purchase compared to current alternatives, have a higher efficiency, not require scarce and valuable metals, and also be capable of automated serial production.
About the partners
Through a high-quality range of facilities and with a market-oriented approach, Groningen Airport Eelde wants to be the airport of first choice for holidaymakers and the business community in the North. Under the name NXT Airport, Groningen Airport Eelde works with partners on aviation innovation, sustainability and education.
The consortium also has two external partners:
Projectdata


Project
Project WAviatER
Timeline
18/03/2022

Partners/Stakeholders
Douna Machinery Leeuwarden, JB Besturingstechniek, REDStack, Demcon, Groningen Airport Eelde, New Energy Coalition en University of Groningen, supported by TNO and VONK